Racking Inspections & Rack Safety Training
RISC are the trusted partners for routine pallet racking inspections and rack safety awareness training for storage and warehouses across the UK.
Pallet Racking Inspections
Racking collapses can lead to major injury or death. Regular inspections and a well trained team are your best defence.

More about Inspections
Rack Safety Training Courses
Support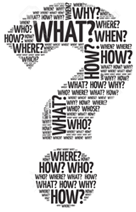 Read all our FAQ's
RISC, the rack inspection safety consultants
RISC promise two things, Safety & Simplicity
Risc has been inspecting racking and carrying out training for a number of years. We have a wealth of experience and training to provide information for your inspection or training course.
Risc offer a simple, straightforward Rack (or other Storage Equipment) inspection which will clarify the condition of your racking without confusion. We can also offer pallet racking repairs and long term contracts to carry out regular inspections at your site.
Racking Inspection & Training Course Reviews
Very easy to learn and interact with Ian who was helpful throughout.
DHL
An interesting course. Ian was an infortmative instructor who took the time to explain anything that wasn't understood.
M Adams
I thought I knew most of what I needed to already but I learnt a lot! Well presented and the class interaction made it very interesting.
DHL
The training was very good in gaining an understanding of what to look for and the tutor was very knowledgeable and friendly.
W Hale
Just to let you know I really enjoyed the training from yesterday. Ian, the trainer is really good, funny, serious and passionate about his work. I'll definitely recommend RISC in future as I was very happywith the training.
iForce
Just wanted you to know that the guys did a really good job and were a pleasure to have on site.
R Peterson