Racking Inspections & Rack Safety Training
RISC are the trusted partners for routine pallet racking inspections and rack safety awareness training for storage and warehouses across the UK.
Pallet Racking Inspections
Racking collapses can lead to major injury or death. Regular inspections and a well trained team are your best defence.

More about Inspections
Support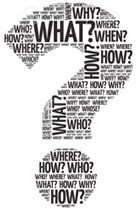 Read all our FAQ's
RISC, the rack inspection safety consultants
RISC promise two things, Safety & Simplicity
Risc has been inspecting racking and carrying out training for a number of years. We have a wealth of experience and training to provide information for your inspection or training course.
Risc offer a simple, straightforward Rack (or other Storage Equipment) inspection which will clarify the condition of your racking without confusion. We can also offer pallet racking repairs and long term contracts to carry out regular inspections at your site.
Racking Inspection & Training Courses
After the training you supplied our guys inspect the racking on a weekly basis and report any faults. This week we have had half our racking thoroughly examined. We only had 2 minor issues identified, a missing locking pin and a missing load notice, this is a massive improvement.
JCB